Add your review
X-Lime 30 mg/g
This product contains nicotine which is a highly addictive substance. It is not recommended for non-smokers.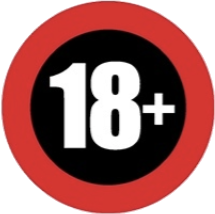 XTRIME X-Lime. From the producer of Pablo and Killa! A mega strong bag with the delicious taste of fresh lime. Read more
Description
Extra strong! Not for beginners. Only for very experienced users.
Xtrime X-Lime the fresh taste of lime, the ultimate summer feeling with the nicotine pouch experience that takes you to another extreme level in a responsible way, no more cigarettes needed! The introduction of the X line is the sequel to the well-known Xtrime variants. Thanks to the new pouches, the delivery is smoother and constant. The nicotine content is comparable to the Pablo series from NGP.
Xtrime X uses the following variants: X-Cold, X-Freeze, X-Iceberry, X-Lime
INGREDIENTS
Е460 cellulose, Е501 PH-adjustment, E1520 humectant, Nicotine, Aroma, Water, Preservative

For more questions about the brand go directly to the exclusive distributor: Europouches.com