Add your review
Zesty Lime Extreme 28,5 mg/g
Zesty Lime Extreme 28,5 mg/g
This product contains nicotine which is a highly addictive substance. It is not recommended for non-smokers.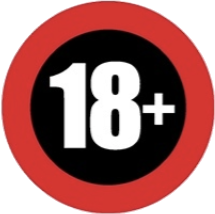 Rebel Zesty Lime provides super plush nicotine pouches with a balanced mix of fresh lime and classical mint flavour and superb cooling effect. Extreme means extra high nicotine content: 28,5 mg/g. Read more
Description
WHAT IS REBEL
Rebel was born with the ambition to pioneer a new era in the nicotine pouch market. We like to do things differently, whilst maintaining the traditional approach in providing you the best possible product. We embrace what it means to be a Rebel through our unique design and mission.
WHAT MAKES REBEL POUCHES UNIQUE

Rebel achieves extraordinary levels of comfort through a precise, high tech manufacturing process and specially selected raw materials. For starters, the material we use for our pouches is an exceptionally high density fibre that ensures the long-lasting plush feel during usage. This fibre always needs to be cut into individual pouches, for which we use very high precision knives, so that the pouch edges are always completely smooth and irritation free. And lastly, just before the pouches are put into the cans, we make sure to moisturise each pouch individually to achieve complete stick free comfort. The combination of all these steps results in the ultimate perfect experience for you, the end-user.
WHAT MAKES REBEL FLAVOURS UNIQUE?
This again comes down to our manufacturing process and raw materials. We blend our all white powder utilising only the highest grade nicotine, specially developed flavouring and advanced cooling agent. Together, these ingredients are mixed with precision, all the way down to the micron level, making sure the flavours, nicotine release and cooling sensation are impeccable.
INGREDIENTS
Cellulose, water, nicotine, salt, flavourings, humectant (E422), preservative (E202), sweetener (E967), acidity regulator (E500)