Add your review
Red 30 mg/g
This product contains nicotine which is a highly addictive substance. It is not recommended for non-smokers.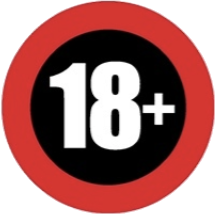 Pablo Red, the only nicotine pouch on the market with a cooling and burning effect at the same time! Pablo Red is the new showpiece of NGP Empire and guarantees the same quality as the other nicotine pouches from the Pablo family. Read more
Description
Extra strong! Not for beginners. Only for very experienced users.
Pablo Red is the latest variant of the Pablo series and only suitable for the real tough guys.
Pablo uses two other flavors: Pablo X-Ice Cold and Pablo Ice Cold
INGREDIENTS
Е460 cellulose, Е501 PH-adjustment, E1520 humectant, Nicotine, Aroma, Water, Preservative
For more questions about the brand go directly to the exclusive distributor: Europouches.com