Add your review
Spearmint 16 mg/g
This product contains nicotine which is a highly addictive substance. It is not recommended for non-smokers.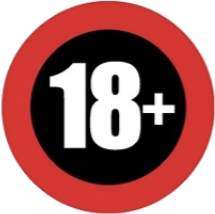 Killa Spearmint is a flavour combination of spearmint and menthol, the slightly sweeter nicotine pouch therefore goes down well with Killa Cold Mint fans. Spearmint has been popular among nicotine users for years. Read more
Description
What characterises KILLA Spearmint?
Killa Spearmint nicopods are best known for being the sweeter counterpart to Killa Cold Mint. The sweet mint combined with menthol gives the perfect transfer and kick you are used to from Killa. The Killa Spearmint nicotine pouches also have a nicotine transfer of 16 mg/g.
The Killa range is mainly used by the very experienced nicotine pouch and snus user who likes stronger nicopods. Don't be fooled by the mg content of Killa, the formula of Killapods has been known for years for its very powerful kick.
Using KILLA nicotine pouches
The KILLA nicopods are very easy to use, just place the pouch between your gums and your upper lip and the active substance will start to spread. There is no need to bite or suck on the pouches, everything happens automatically.
The KILLA flavours in the assortment of Snussie.com
Killa has a wide range of flavours, such as KILLA Apple, KILLA Pineapple, KILLA Melon, KILLA Blueberry or KILLA Watermelon. Do you want a sweet taste, but do not like fruit flavours? Then you can choose KILLA Cola or KILLA 13 with the flavour of an energy drink. Finally, there are also various flavours with a fresh mint or menthol flavour, such as KILLA Cold Mint, KILLA Spearmint, KILLA X-Cold Mint, KILLA Double Dutch Cold and the container with more content than the normal Killa Cold Mint, Killa Cold Mint XXL.
Also see the products below from NGP on Snussie.com
Lips is mainly bought by the female audience on snussie.com, with the same nicotine content as Killa it kicks in a little more friendly.
Pablo is the big brother of Killa with a nicotine content of 30 mg/g, only the very experienced users come to this.
Xtrime exists in two categories equivalent to Killa 16 mg/g and Pablo 30 mg/g
Is your favourite flavour still missing from our range? Don't hesitate to contact us
INGREDIENTS
Е460 cellulose, Е501 PH-adjustment, E1520 humectant, nicotine, flavouring, water, preservative

For further questions on the brand, please go directly to the exclusive distributor: Europouches.com