Add your review
Blueberry 16 mg/g
This product contains nicotine which is a highly addictive substance. It is not recommended for non-smokers.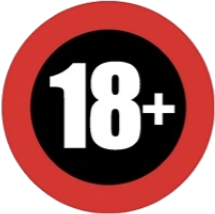 Killa Blueberry gives you fruity blueberry freshness with a hint of mint. Read more
Description
With Killa Blueberry you can expect a strong nicotine kick. The fruity freshness of blueberries with a small hint of mint. A super strong All White snus.
Killa has a wide range of flavours: Apple, Cold Pineapple, Cold Mint, Melon, Blueberry, Watermelon, 13, Cola, Spearmint, X-Cold Mint
INGREDIENTS
Е460 cellulose, Е501 PH-adjustment, E1520 humectant, Nicotine, Aroma, Water, Preservative
For more questions about the brand go directly to the exclusive distributor: Europouches.com