Add your review
#2 Bjørnebær 8 mg/g
This product contains nicotine which is a highly addictive substance. It is not recommended for non-smokers.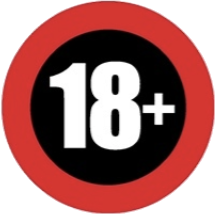 Skruf Super White Slim Björnebär # 2 All White has a fruity taste of blackberries with a hint of mint. Skruf Super White contains no tobacco, it consists of vegetable fibers with added nicotine. Read more
Description
Skruf Super White Björnebär are slender chalk-white, the nicotine Pouches portions are based on plant fibers. The blackberry taste is sweet and clear.
INGREDIENTS:
Water, vegetable fiber, humectant (E422 / E1520), flavor enhancer (table salt), nicotine, aroma, sal ammoniac, PH adjustment (E500)
Skruf comes in these flavors : #2 Fresh, #2 Nordic, #2 Cassice, #2 Bjørnebær, #3 Solbær, #3 Polar, #3 Fresh, #4 Fresh, #4 Frozen Shot, #4 Nordic, #5 Fresh