Add your review
#3 Fresh 12 mg/g
This product contains nicotine which is a highly addictive substance. It is not recommended for non-smokers.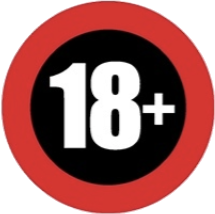 Skruf Super White Slim Fresh # 3 All White has a fresh taste of green mint. Skruf Super White contains no tobacco, it consists of vegetable fibers with added nicotine. Read more
Description
Skruf Super White Slim Fresh Strong an icy feeling of mint and a really fresh taste. The product comes in white slim-shaped forma.
INGREDIENTS:
Water, vegetable fiber, humectant (E422 / E1520), flavor enhancer (table salt), nicotine, aroma, sal ammoniac, PH adjustment (E500)
Skruf comes in these flavors : #2 Fresh, #2 Nordic, #2 Cassice, #2 Bjørnebær, #3 Solbær, #3 Polar, #3 Fresh, #4 Fresh, #4 Frozen Shot, #4 Nordic, #5 Fresh