Add your review
Elderflower 14 mg/g
Elderflower 14 mg/g
Article code
NORDIC SPIRIT
This product contains nicotine which is a highly addictive substance. It is not recommended for non-smokers.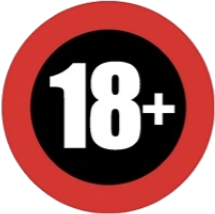 Nordic Spirit Elderflower Slim All White has a fresh taste of elderflower with hints of citrus. This is a tobacco-free product that contains nicotine. Read more
Description
If you are a fan of refreshing flavours and high nicotine levels, then our tobacco-free Nordic Spirit Elderflower Slim All White is exactly what you need. These all-white nicotine pouches have a high nicotine content (9 mg / dose) and they offer a delicious taste of elderflower supplemented with fresh notes of citrus.
Their innovative and natural plant fiber filling gives these pouches an all-white character and a chewing gum-like base. This makes them fit snugly and discreetly under your lip.
This product contains nicotine. Nicotine is an addictive chemical. This product does not contain tobacco.