Add your review
Liquorice 14 mg/g
This product contains nicotine which is a highly addictive substance. It is not recommended for non-smokers.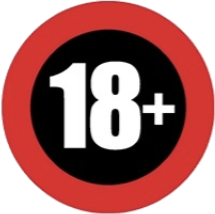 LYFT Liquorice Strong All White is a completely tobacco-free product that contains nicotine. It has an authentic licorice taste with notes of anise, salmiak and caramel. Read more
Description
The same taste without tobacco
LYFT is a sequel to the popular Epok snus, according to some there is no noticeable difference. With the same nicotine levels and a wide range of flavors, but this time 100% tobacco free. These nicotine pouches are the definition of a new snus era, no more stained teeth but with high levels of nicotine.
The best of both worlds! The LYFT is perhaps far removed from the traditional snus we are used to, the many years of innovations are visible in the change in shape and portions. Another popular factor that needs to be taken into account is the environment. LYFT is manufactured using an environmentally friendly process and fibers from Scandinavian pine and eucalyptus.
LYFT nicotine pouches from Fiedler and Lundgren AB have a nicotine level between 6 and 16 mg / g, depending on whether you choose the strong or normal strength. The best part is that they have managed to maintain the same satisfactory nicotine and flavor release as any other traditional snus. I have to say, it's impressive! The white bags remain white even after use and feel exactly like a traditional brown snus under the lip.
This product contains nicotine. Nicotine is an addictive chemical. This product does not contain tobacco.