Add your review
Double Dutch Cold | Limited Edition 16 mg/g
This product contains nicotine which is a highly addictive substance. It is not recommended for non-smokers.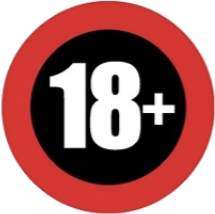 Killa Double Dutch Cold is an exclusive edition for EPD International. The taste is slightly sweeter than Cold Mint and the taste experience is intense and very effective. The Perfect Killa! Read more
Description
With Killa Cold Mint you can expect a strong nicotine kick. The fresh taste of mint with a small touch of menthol. A super strong All White snus!
Killa has a wide range of flavours: Apple, Cold Pineapple, Cold Mint, Melon, Blueberry, Watermelon, 13, Cola, Spearmint, X-Cold Mint
INGREDIENTS
Е460 cellulose, Е501 PH-adjustment, E1520 humectant, Nicotine, Aroma, Water, Preservative
For more questions about the brand go directly to the exclusive distributor: Europouches.com