Add your review
Liquorice Reaper 24 mg/g
This product contains nicotine which is a highly addictive substance. It is not recommended for non-smokers.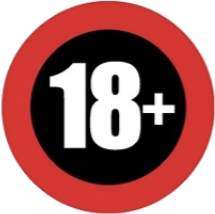 ICE Liquorice Reaper nicotine pouches have an icy mint flavour combined with the taste of liquorice and an extra burn effect created by the Carolina Reaper pepper. The nicotine pouches have a nicotine content of 24 mg/g Read more
Description
This product contains nicotine. Nicotine is an addictive chemical. This product does not contain tobacco.