Add your review
Natural Mint CBD 10 mg
This product contains nicotine which is a highly addictive substance. It is not recommended for non-smokers.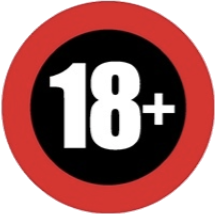 Pouches with water-soluble CBD and flavored with a balanced mix of sweet and cool mint sensations. Made with 100% natural ingredients. Read more
Description
FULL SPECTRUM HEMP

CBD POUCHES WITH WATER SOLUBLE CBD, TASTED WITH THE PERFECT MIX OF SWEET AND SUPER COOL MINT SENSATIONS. MADE WITH ONLY NATURAL INGREDIENTS (DOES NOT CONTAIN THC, TOBACCO AND NICOTINE). SMOKE FREE, DISCREET AND FAST ACTING.
WHAT'S IN THIS CANNADIPS CBD CAN?
It concerns a single can containing: 150 mg water-soluble cbd / 10 mg cbd per pouch / 15 pouches.
THE 100% NATURAL INGREDIENTS
Organic palm oil (17%), sweeteners (erythritol), coconut fiber, vegetable glycerol, hemp cbd flakes 16% (stabilizer (gum arabic), hemp concentrates, maltodextrin), natural flavors, sweeteners (steviol glycosides), salt, stabilizer (xanthan gum). Excessive use can lead to a laxative effect.
Cannadips comes in the flavors Tangy Citrus, Natural Mint and American Spice
Lab results: https://www.cannadips.eu/lab-results/

Powered by Euro Pouches Distribution in cooperation with MYCAN B.V.